Renovating without a full set of plans is not uncommon. This generally happens when:
filing drawings are not required for permit
owner wants to fast-track the construction and doesn't feel the upfront investment in time and money for planning and design is warranted
owner and contractor have a special relationship where a contract budget is based on similar joint ventures, and the budget is flexible
This can be problematic for several reasons - among them not having a clear recorded basis for a contract - but let's focus on design intent.
Design intent can be tough to convey; it is comprised of any number of ideas and goals, and all of the implications of achieving them successfully. It can be tough for owners to express what the intent is if you're not fluent in the language of building - and why should they be? I can't speak the language of medicine, or astronomy, and no one is expecting me to.
But what if you had someone to grease those wheels? To translate owner comments and concerns into clear visual aids?
As architects, we usually work extensively before construction to listen and articulate design goals via a series of visual aids - drawings, models, renderings - which we can do quickly and as needed to get the message across. During construction, as issues come up, we work to stay one step ahead of issues by drawing changes as they come up to make sure we're all on the same page.
We even jump in to projects that are already underway to serve as a sort of visual liaison. What does that process look like? Here are three cases where we have provided hourly services to assist owners and contractors on projects ranging from a quick houseflip to a commercial building:
Case Study 1
In this Case Study, Owner Matthew bought generic plans from an architect, that did not convey any fixture or finish specifications, because Owner Matthew really wanted to save money and start his project quickly. Finish decisions are an integral part of the design process, so we were brought in for those services on an hourly basis. We were able to model his basic plans and develop design options for the kitchens and baths, which became a visual guide in our fixture and finish package. We also assisted in making selections for flooring, trim styles, window and doors, and other architectural features left out on those generic plans.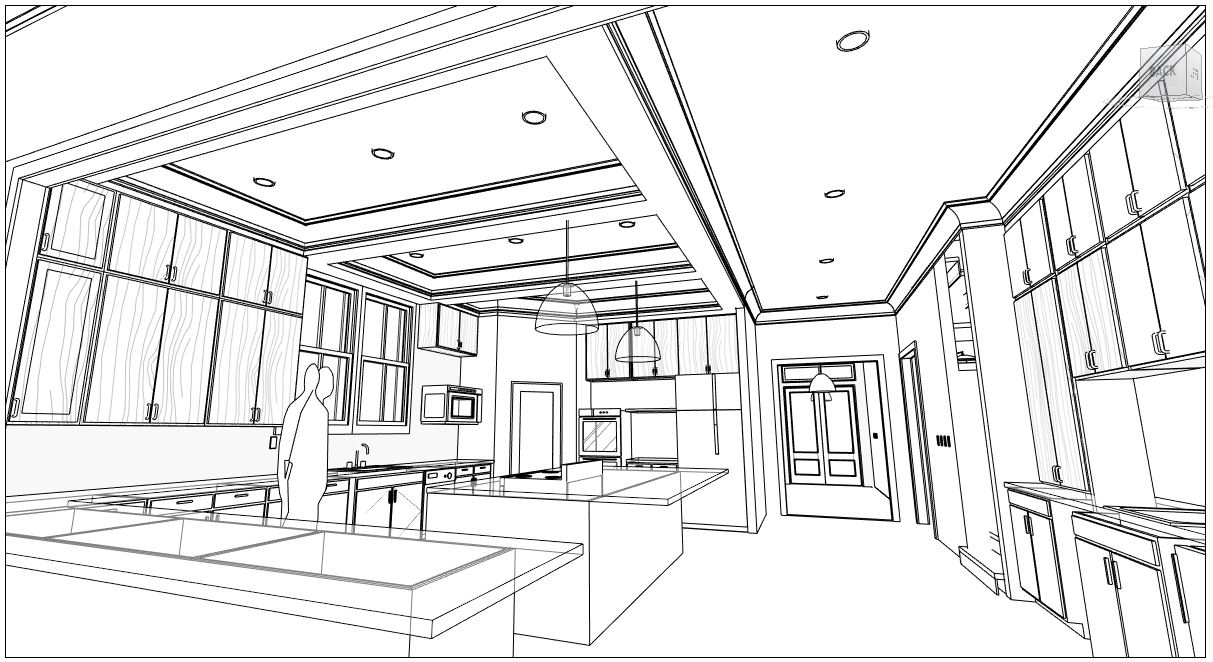 Case Study 2
In this Case Study, Owner Darlene needed to fit out her commercial space quickly and wanted her space to looked well-designed and on point with her brand. We developed quick concepts boards and put together a 3 page design drawing set to assist in the build out of the project. This was done quickly and on an hourly basis.
Case Study 3
Owner Brad hired us for full services, but excluded office furniture. When it came time to order, he knew he needed assistance making sure the office systems he was ordering integrated into the interior finishes and systems we did spec. We created a model that put together catalog options for the furniture up against various interior finish schemes to find the magic combo that felt right.
We don't recommend this approach for every project, but in some instances, it can be a huge benefit for the owners and even the contractors. Best to discuss this with an architect or builder prior to selecting services for a renovation. Finding the right combinition of services sometimes just requires asking the right questions!